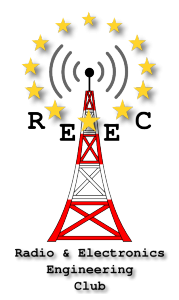 Who are we?
R
adio &
E
lectronics
E
ngineering
C
lub ASBL (REEC) is Ham Radio's association. The R.E.E.C is, amongst others things, interested by the construction of equipment and the development of new solutions in the field of radio communications of Ham Radio. The club has a local call sign
ON4REC
and «contest» call sign
OT5S
. The R.E.E.C is active on 144.725 MHz half an hour before the beginning of the meetings.
Meetings take place :
Every 2nd Friday of the month at 7:30 pm (Except July - August) Institut Provincial des Arts Et Métiers (IPAM) Highest building down right in the parking (When arriving via the white gate) Local D27 (2nd floor) Faubourg de Bruxelles 58 B-1400 Nivelles.
To become a member:
It is easy, free and on-line:
CLICK HERE: "membership REEC Asbl"
Thanks to your membership, you will get from our sponsor a 5 % discount on his products,
Visit : www.xbstelecom.eu